Graphic design, also known as communication design, is the art and practice of planning and projecting ideas and experiences with visual and textual content. Need a good Graphic design for your Business? We are just a Call away.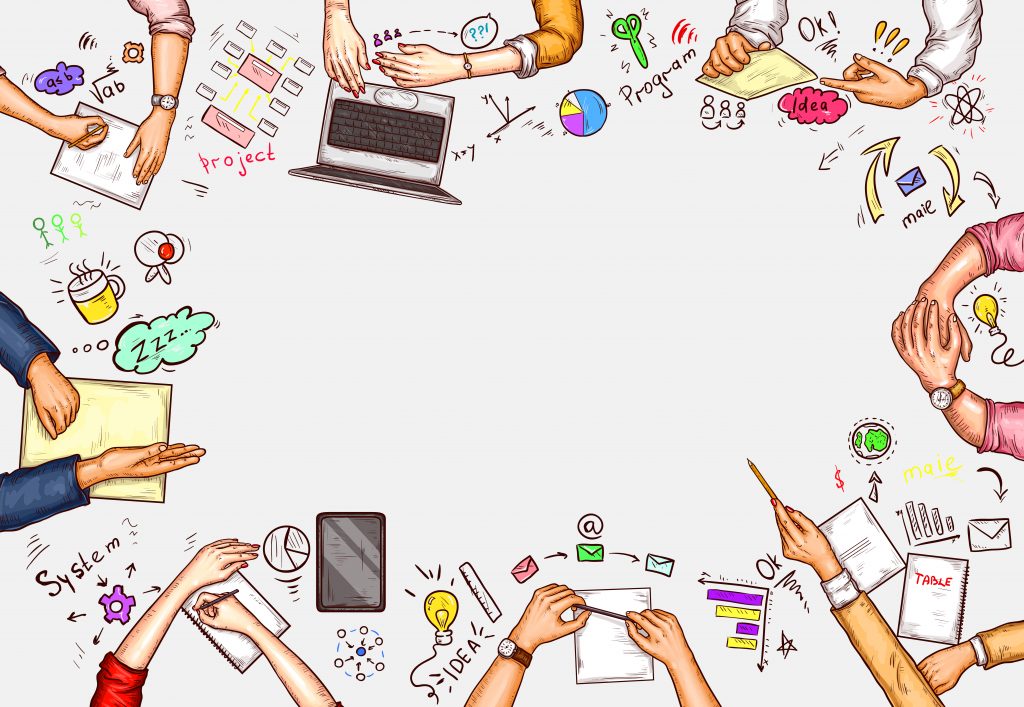 The Importance of Graphic designing for your Business
Graphic design is the process of visual communication and problem-solving using one or more of typography, photography and illustration. The field is considered a subset of visual communication and communication design, but sometimes the term "graphic design" is used synonymously. Graphic designers create and combine symbols, images and text to form visual representations of ideas and messages. They use typography, visual arts and page layout techniques to create visual compositions. Common uses of graphic design include corporate design (logos and branding), editorial design (magazines, newspapers and books), wayfinding or environmental design, advertising, web design, communication design, product packaging and signage.
Design is the creation of a plan or convention for the construction of an object, system or measurable human interaction (as in architectural blueprints, engineering drawings, business processes, circuit diagrams, and sewing patterns). Design has different connotations in different fields (see design disciplines below). In some cases, the direct construction of an object (as in pottery, engineering, management, coding, and graphic design) is also considered to use design thinking.
Designing often necessitates considering the aesthetic, functional, economic, and sociopolitical dimensions of both the design object and design process. It may involve considerable research, thought, modeling, interactive adjustment, and re-design. Meanwhile, diverse kinds of objects may be designed, including clothing, graphical user interfaces, products, skyscrapers, corporate identities, business processes, and even methods or processes of designing.
A graphic designer is a professional within the graphic design and graphic arts industry who assembles together images, typography, or motion graphics to create a piece of design. A graphic designer creates the graphics primarily for published, printed or electronic media, such as brochures (sometimes) and advertising. They are also sometimes responsible for typesetting, illustration, user interfaces, and web design. A core responsibility of the designer's job is to present information in a way that is both accessible and memorable.
Benefits of having Graphic Designing
An impressive graphic design must leave an impact on the audience in the first instance. The challenge is to grab attention and keep them hooked on. And the only way to do this is creating a powerful graphic design.
It is very important for your business to establish a brand image, to stand out from the competitors and help establish your own identity. Every business has its own strength and so you would definitely not want to look like anybody else.
It is at such times graphic designers can play an important role in conveying information. This can sometime prove a little complex in conveying the accurate information. A good graphic design can communicate your offerings in the form of reports, charts and illustrations.
It is important that people get a feel of what the business is like before they decide to go for a product. A thoughtful design captures the audience's or a potential customer's attention.
We are living in an era where everything is online even from the minutest of information. A poor interactive design will not communicate your brand's message effectively since the visual is not read, and understood by the audience. As people respond quickly to a rich illustration you should use every opportunity to develop consumer trust and confidence.
Free Consultation
Got questions? Request a call from Techworm Solutions Business Advisor.
106, main market, jahangirabad, Bhopal
177, E-3 Arera Colony, Bhopal