Website Domain Registration
You can't have a website without a domain name. Like a street address that tells people where you live, a domain helps customers drive directly to your website. We can help you find one you'll love. Get your Domain Service from us starting from just Rs 99/- only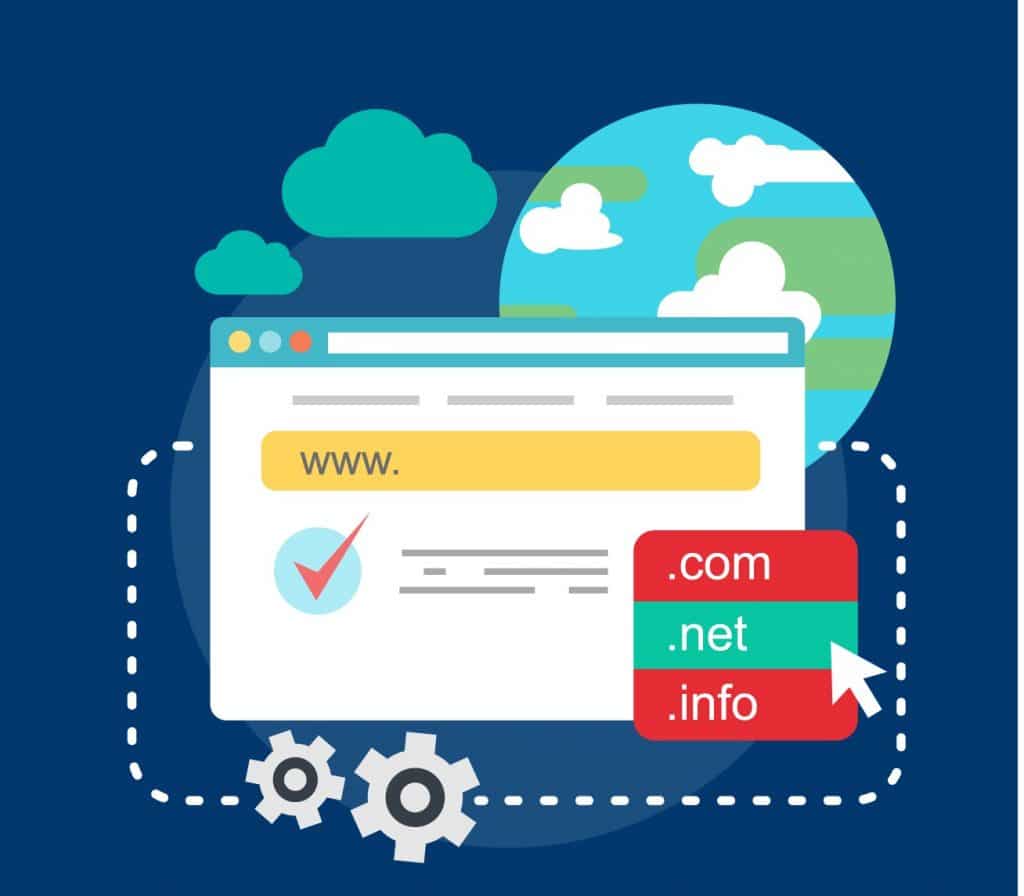 Why do you need a Domain Name??
The most successful businesses use the same set of words and images in all customer touchpoints – on their website, in their emails and order confirmations, on their signs, etc. This is branding at its simplest. And the digital pieces of your brand all spring from your domain name.
A domain name is an identification string that defines a real of administrative autonomy, authority or control within the Internet. Domain names are formed by the rules and procedures of the Domain Name System (DNS). Any name registered in the DNS is a domain name. Domain names are used in various networking contexts and application-specific naming and addressing purposes. In general, a domain name represents an Internet Protocol (IP) resource, such as a personal computer used to access the Internet, a server computer hosting a web site, or the web site itself or any other service communicated via the Internet.
Benefits of getting a Domain name!!
A custom domain such as "www.techwormsolutions.com" is easier to remember than a generic, cobranded domain such as "www.google.yourbusiness.com''.
Having your own domain name will increase your website's positioning under search results on top search engines like Google, Yahoo and Bing.
When your buyers want to reach out for you or when you need to contact someone. Also you can get a domain for a low cost, no worries. It is a smart move for your online future.
Get your Customized domains will give you a truly online presence and it will establish your business as a brand.
You will have the opportunity to acquire multiple domains with different suffixes (i.e. .org, .net, .me, .co) and associate all of them with your biz.
Free Consultation
Got questions? Request a call from Techworm Solutions Business Advisor.
106, main market, jahangirabad, Bhopal
177, E-3 Arera Colony, Bhopal